Q: How do we get a group of voluntary and Community sector peeps together to discuss, learn and share their experiences of digital with special reference to the last 9 months of COVID-19 delivery?
A: Well the answer is the same as in 2018 - you call a VCSSCamp unconference and invite everyone you know. Only this year it's not location based - it's online and all over the place.

4 elements of a successful VCSSCamp entirely delivered online
Step One - apply for funding to test the theory that
Lockdown gives us an opportunity to trial run the event online, thus enabling us to experiment with technology which might be useful to attendees for future events.
We worked with RnR Organisation to test an online unconference, using some of our National Lottery Community Fund crisis response grant alongside a small UKGovCamp grant too.
Step Two - get in touch with your seasoned campaigners and tech innovators
As this was the ninth VCSSCamp, you can imagine there was sufficient experience amongst the team from previous years to run an unconference. But this year presented extraordinary new challenges - how to create a seamless Online Safe Space where guests could meet, mingle, share and learn as is the unconference way.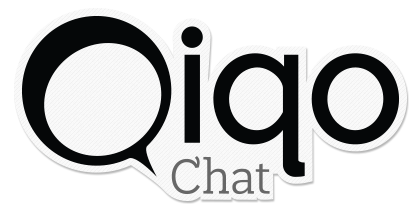 A new platform to test out
It is likely that everyone reading this post will know Zoom and how it is used. However, have you heared of Qiqo Chat?
Qiqo provides a social wrapper around Zoom meetings so that participants can move themselves in and out of different Zoom breakout spaces. This ......replicates the freedom of movement that participants have at in-person events. Participants can make choices in real time about which breakout, panel, or workshop they wish to attend.
And in terms of doing what is says on the website, that is pretty much what it did on the day. It's really nice to see such flexibility in an onlline meetup. It offered everyone a space where it was easy to join a discussion (save a few last minute hitches - invites going into junk mail boxes and participants using multiple emails to book on), move into another another room and then return to the main room to catch up on the conclusions.
We'd give it a 8 out of 10 for usability and a high five to Sweyn Hunter who used his past experience to make the two platforms play nicely together. (This functionality is now coming to Zoom - but for our event on 20th October, we need QiQo to make this happen).
Step Three - invite everyone you know in the voluntary and community sector infrastructure space
We had a massively successful response to the invite to VCSSCamp 9. Over 70 people registered with 55 joining us throughout the day. From local Councils for Voluntary Service and Volunteer Centres, national and regional generic and specialist support organisations inlcuding Small Charities Coalition and Shelia McKechnie Foundation.
Check out our bookings map and Zoom 'selfies' from the day - can you spot a colleague?
Step Four - Press the Participate Now Button
The core component of a VCSSCamp is that there is no preset agenda. It is an unconference event. Broadly speaking the following guidelines apply..
It is the conference delegates who shape the day and set the agenda
Delegates propose a topic for a breakout room, particpants choose which discussions they want to attend by pressing the particpate now button
Everthing depends on the participation of the delegates sharing their thoughts, expertise and enthusiasm
The law of two feet applies - if the session was not what you were expecting, you are free to move to another session
Read more What is an Unconference?
Mindful that this was the first unconference for many, we took our time explaining how it works, and in the end, there was no space to add our own session ideas to the agenda! The pitched sessions just kept coming! Find out the wide range of topics discussed on the day...
How to encourage the unconnected to get online
Top 3 data challenges and what would help you solve these?
Volunteer passporting and what that might look like
How to take large, interactive events online
How to use digital to promote the role of infrastructure organisations! (Need to clarify aims and objectives and market first)
How do we boost our good feelings when we're never actually in a room with someone & foster human connection?
Databases - what to do with them, how to get what you need from them, without expertise
How has the relationship with local authorities and CVS changed as result of covid? What has been the role of digital?
What are the best digital comms tools & analytics to improve external comms?
How to create and manage large Whats app groups effectively and engage digitally anxious groups and if there are any alternatives?
How to carry out effective monitoring and evaluation digitally over the phone etc where face to face is restricted
How do we make ourselves visible to funders & promote the role of infrastructure?
CVSs Sharing resources such as online training courses or Should we work collaboratively on training?
How can we reach people who experience tech poverty and have communication needs like special needs or disabilities?
Teams, GSuite & Zoom - what have we found works and what is a challenge?
What lessons have people learnt in adapting to digital?
Top 3 tips for agile working
How to make virtual meetings engaging & creative
How does Qiqochat work?
Ideas for an online charities forum that can be embedded on our website?
Mental health for staff and volunteers - what can we do?
How do we know VCSSCamp 9 was a success?
We knew it was important to create this kind of space for infrastructure organisations to learn from each other and think about how Digital and Data could help them be more effective during these difficult times. But we were taking a bit of a risk. Would this event work as well online? Would staff have the time to step our of their day to day? So we asked attendees how the day was for them, and importantly, what they were going to do as a result. We were delighted at the responses...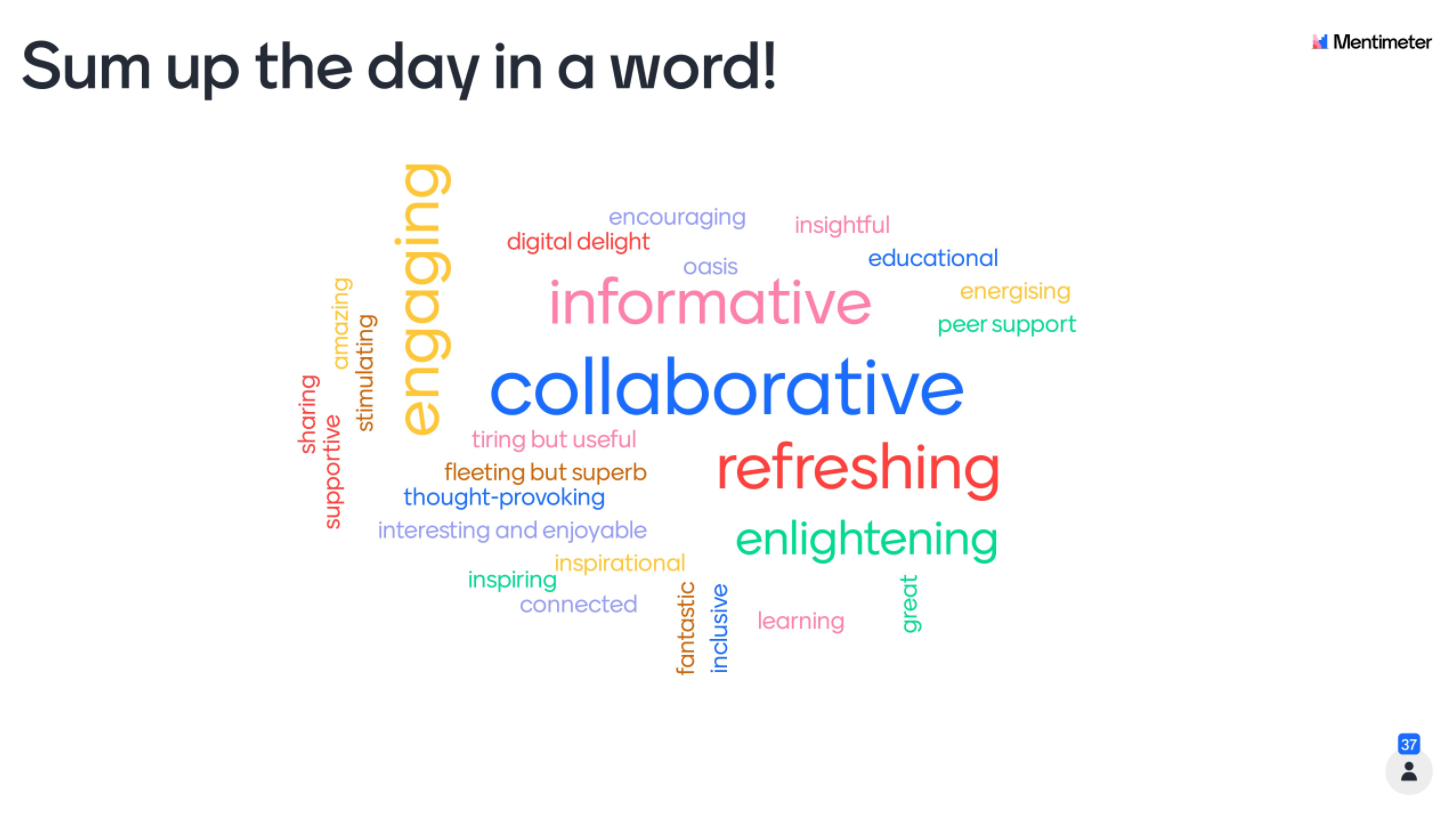 Attendee pledges:
Arranging for a bimonthly tech meet up
Looking at how to further reaches those that are behind the digital divide
Keep in touch with colleagues
Discussing the need to host an event around CRM / software amongst our networks with help from Superhighways and other DWL partners?
Looking at Flourish and Mindmap / Mindjet!
Having a daily stand up with the team to make sure we all see each other regularly
Take time out to reflect
Finally doing online training
Ask for a tech 1:1
Following up on some of the resources I have found out about, re consider how my organisation polls the third sector in Hillingdon-are we asking the right questions?
Look into some added features of software that we're using but previously unaware of.
Trialling a Teams group with colleagues and partners for a VCS forum - and passing my notes on to my colleagues
Sharing ideas from workshops
Work on our comms strategy for non digitally-savvy clients
Adopting live captions in my Teams training events to make more inclusive.
Sharing learnings with colleagues and asking for tech 1:1
Investigating some of the digitals tools that have been mentioned
Shared the experience with colleagues in my organisation, you're not alone!
Redoubling my efforts to make it easier for local gov and other public sector folk to use Zoom, where that is the appropriate channel to use for some purposes
Share all these great tools with colleagues
Sharing information formats
Only sending out event notes after we get event feedback! (thanks Kate!)
Adding in more interaction into online meetings. :)
Investigate different online tools
More guests for Dr Tech show on YouTube, Mondays 12-1!
Working on telling our story (impact)
Keep connected for creative collaborations and include more fun in delivery for engagement purposes.
Start planning VCSSCamp 10!
Using some of the engagement tools I learned about for my next event
Look through the notes to check out resources I can use
Find out more about Good Things Foundation
I will explore Live Event on Teams
Collating resources & looking to see if there are tools I could be using that I'm not aware of
Organising online training
An organisation-wide plan for internal communication
About the Organisers
Superhighways collaborated with Pauline Roche to put on VCSSCamp 9. Pauline has run 8 VCSSCamps so far with admin and finance support provided by Ted Ryan, and various other team members. These include co-founders Lorna Prescott and Paul Webster, Eileen Fielding & Becky Pickin (Dudley CVS – VCSSCamps 1,2, & 4), Carolyn Ellis (Barnsley CVS – VCSSCamp 3) and Kate White (Superhighways – VCSSCamp 5 & 8).
Huge thanks also to Sweyn Hunter who helped us out with the new tech - QiQo Chat.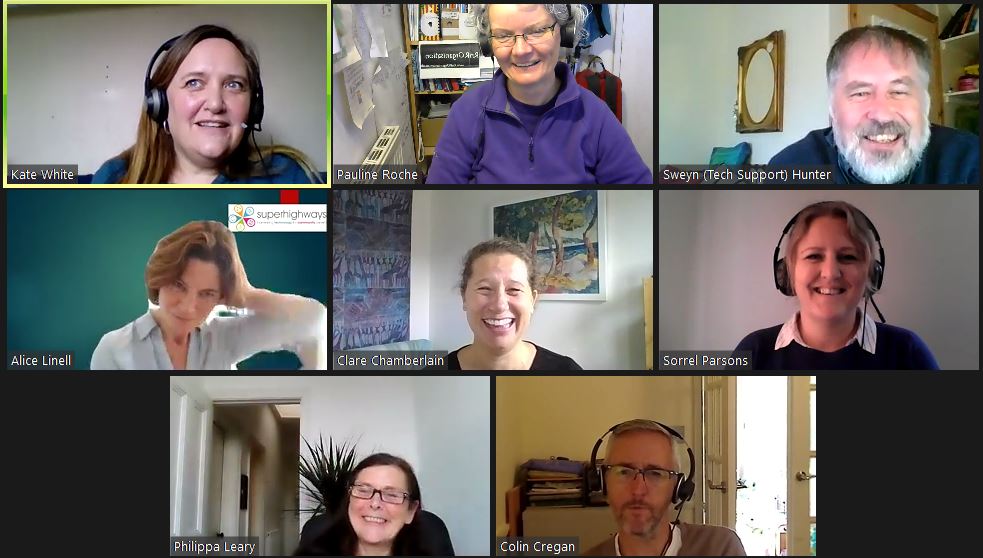 VCSS Camp 9 Funders
With big thanks to: