Guest blogger Joanne Roberts, Founder of Griot Communications, captures the essence of a Digital Leadership 101 session. Superhighways ran 11 of these sessions during Feb - March 2019 and will be using feedback to develop further training and support resources to help small charities move forwards with digital.
'Digital is everywhere!'
This remark was made by one of the participants of the Croydon Digital Leadership 101 workshop for small charity and community organisation leaders. Participants had just been asked for their views on digital.
The sentiment behind the comment may have expressed more overwhelment than excitement. It was accompanied by a nervous laugh. But it speaks volumes about the complex relationship that some small charities have with digital.
Trustees and directors of these organisations find it daunting to know where, or how, to press start on enhancing their digital capability. There are all sorts of reasons for this – lack of skills and resources, to name a few.
But the statement also shows that a growing number of small charity leaders are acknowledging the need to embrace digital more fully in the way they run their services.
On 15 March 2019 Superhighways worked with Croydon Voluntary Action to bring together 16 trustees and directors from charities and community organisations across London – including as far as Newham and Kingston – for a thought-provoking exploration of digital leadership. It was an engaged group of leaders of organisations at different stages in their digital journeys, who were ready to consider ways forward within the framework of the Charity Digital Code of Practice.
The 2-hour workshop was designed to give leaders the opportunity to come together, learn from one another's experiences and identify one action that they could take.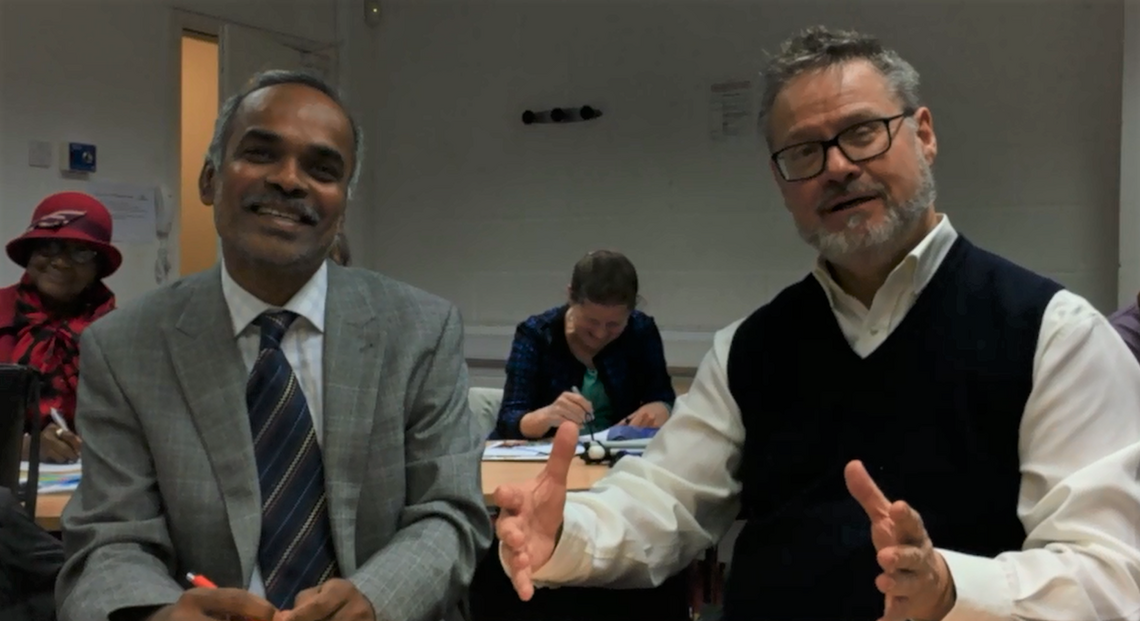 A good leader is …
The session started by getting people to explore in groups the qualities and skills that they thought made a good leader, and to choose the one they thought was most important. The following were put forward:
'Team-creator' – knowing the qualities and skills that people bring with them
Good communicator
Wisdom – a depth of knowledge to make sound decisions
Good delegator
Vision – being able to keep their eye on the prize
'Someone to know and see where they're going and to keep their eye on the prize. This is important in weathering the storm.'
'Passionate. There is something infectious and inspiring about someone who is passionate.'
What does digital mean for you?
Participants were then given space to explore in groups what digital means for them – good and bad.
A lively group discussion and feedback session raised positive points about some of the tools and applications, and their benefits in automating repetitive tasks, improving communications and fundraising applications, as well as acting as an 'enabler' for excluded groups, such as people with dementia or mental health problems, for example.
But ethical concerns were also raised around barriers to people without basic digital or language skills, or access to affordable broadband or data. Other issues around accessibility, choice, consumers' rights and their (non-)involvement in the design of programmes were raised.
One participant pointed out the need to learn about how to manage our relationship with tech, especially with recent research emerging around the link between youth mental health problems and social media.
Other concerns centred on the risks of ownership, security and privacy, as well as the financial implications of continually needing to upgrade and maintain hardware. It can also be costly in terms of time and knowing how to prioritise what's useful can be challenging.
Introducing the Charity Digital Code of Practice
Introducing the 7 key digital principles from the Charity Digital Code of Practice, which had been adapted into a handy one-page sheet, emphasised the need to develop a mindset for incorporating digital across organisations. Participants were invited to put their digital skills into practice by using a digital polling app to select up to three of the themed principles that they needed most support with.
The top six principles highlighted were:
Users (10)
Risks and ethics (9)
Strategy (8)
Leadership (7)
Skills (5)
Adaptability (5)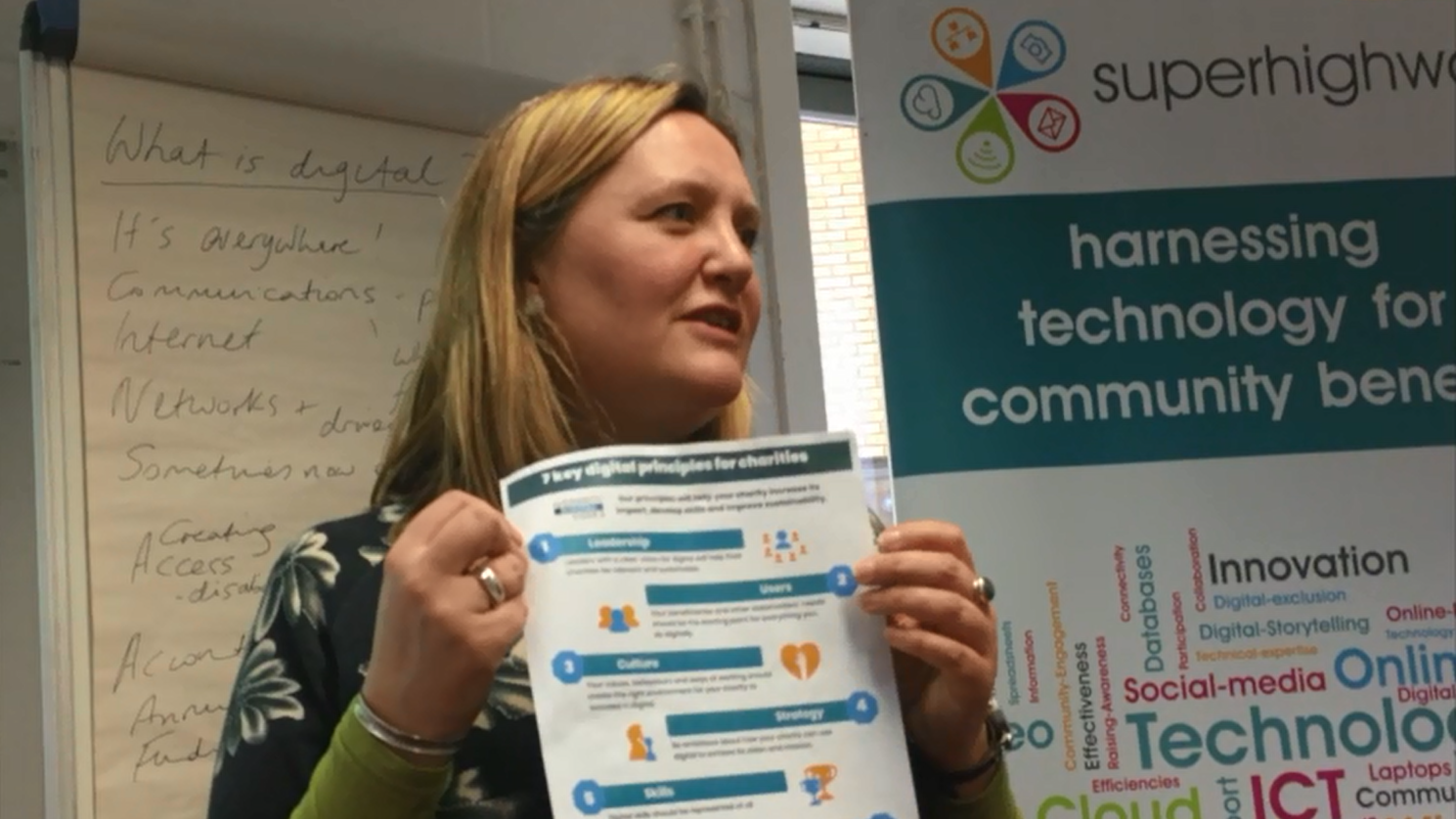 Diving deeper
After a brief break, we zoomed in on the principles identified and one principle was assigned to each group. We were given the task of focusing in on three statements of practice relating to the allocated principle. We were to discuss the statements and to draw out three key insights for applying the principle within our organisations.
Throughout the exercise, participants were able to focus in on and reflect on their own practices and to identify possible small changes we could make within our own organisations.
One thing to action
At the end of the two hours participants were asked to highlight one action they could take with their board or team from the session, and to identify the support or resources that could help them take this action.
Some of the pledges to action included:
Investing in skilling up staff
Including digital on the risk register
Putting digital into funding bids
Assessing current use and time spent on digital tools
Look into cyber security accreditation
The support needed ranged from skills training for staff and users, to the need to disseminate the resources and training widely to board and staff members within organisations.
Feedback on the Digital Code of Practice was positive with participants feeling that it was a useful framework to begin thinking through the issues involved.
Superhighways plan to use the actions and support needed to inform future support to small charities and organisations to help them take the next steps towards reaching digital maturity.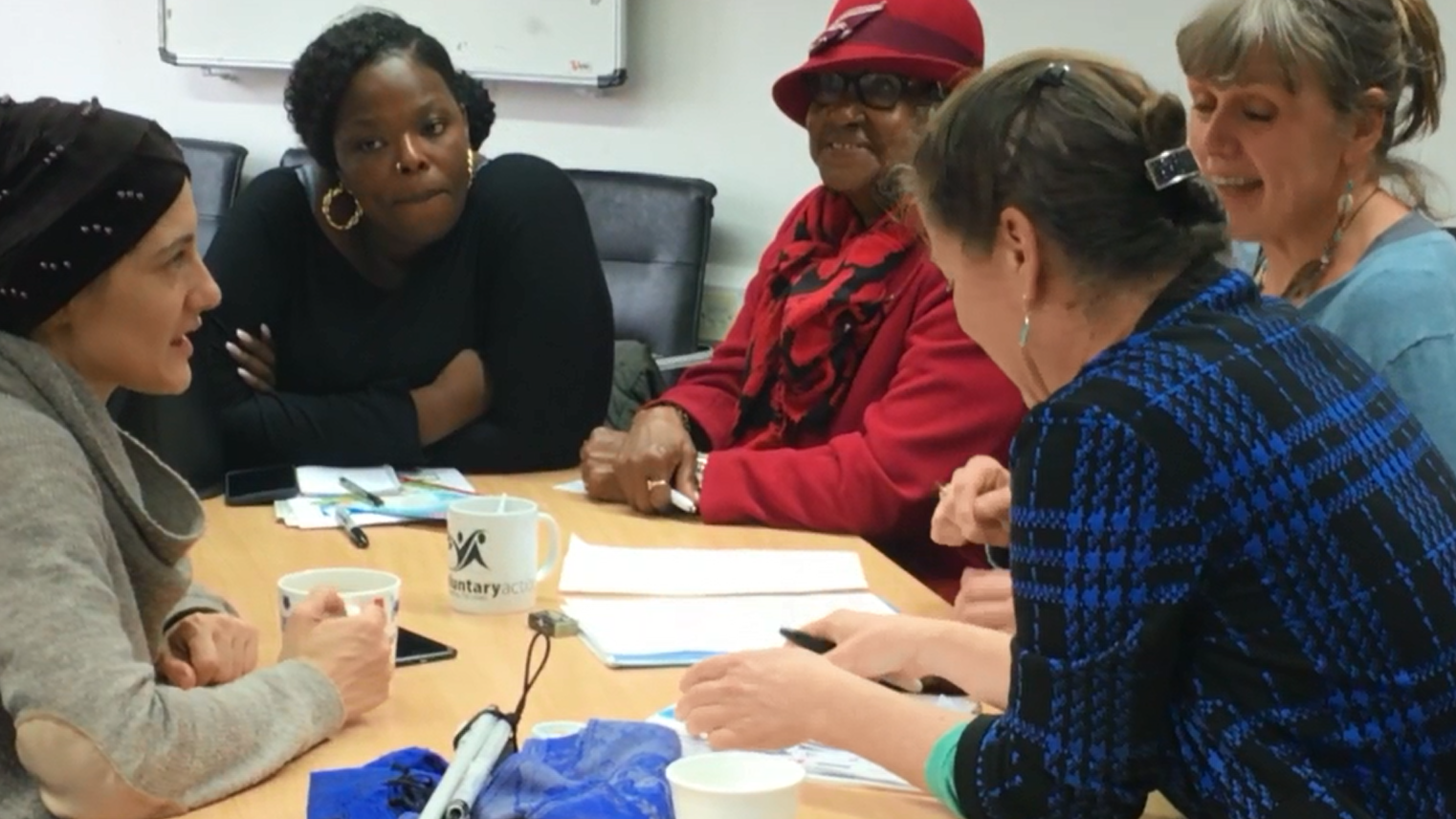 "Find one problem and put enough effort into fixing that. Then move onto the next."

Bob Barbour, Shelter From The New Reality report
Digital is everywhere. It's a fact that more and more small charity leaders are engaging with in meaningful ways, as Superhighways' Digital Workshop 101 series has demonstrated.