Hands on training - for you and your team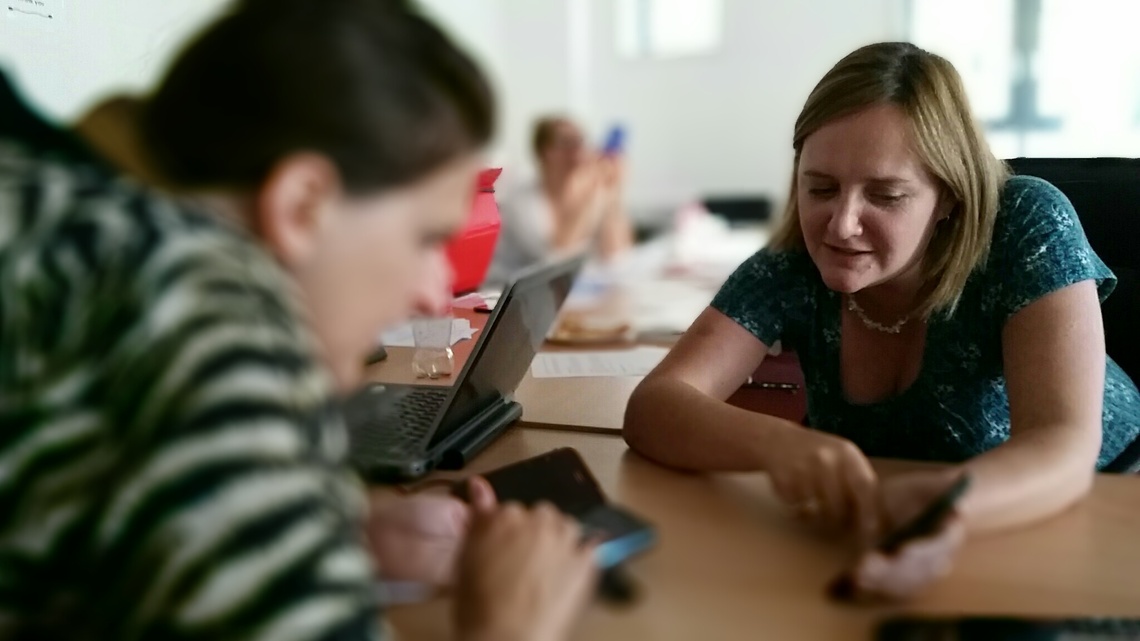 Having the right digital knowledge and skills is essential for your charity or community group to engage with supporters and beneficiaries.
A digitally confident team can make a big difference to your everyday activities.
Expert trainers - passionate about digital
Our experienced trainers care about helping small charities and community groups make the most of technology on small budgets.
Our workshops are fun and hands-on, giving you practical skills to start using straight away!
What will I learn? Digital tools that work
We are always developing new workshops and courses that give you practical skills in using digital technology that works for local charities and groups.
Some of the topics we can cover are:
Capture your impact - surveys, databases, in the field technologies
Websites - writing for the web, creating and editing websites
Social media - Twitter, Facebook, content planning, scheduling
Storytelling - photography, video and video editing, audio
We can adapt any of our classroom training to suit your needs.
Upskill your team
We can hold training at your offices or source a venue nearby that can accommodate your staff and volunteers. This can take place on a date and time that best suits you and your team.
If you're looking for something a bit special to fit your organisation's requirements, please talk to us about your needs.
Since the training session run by Superhighways the team has been trying out lots of new apps both to promote our work but also in direct delivery. We really have seen a whole new world of possibilities to show our impact.

Rebecca Packwood, Chief Executive, Age Exchange
Having bespoke training was a good cost effective option for us. At VCS we all had a similar vision on how we want to use social media, so everything in the session was relevant to our work. Sorrel had looked at our website and social media accounts and tailored the session to our needs. It was also a great team building exercise and the chance to bounce ideas off each other that we don't have time for in our day to day work. The other advantage is that we all received the same information about the best way to do something, that should reflect in our future work

Pat Stanley, Volunteer Centre Sutton
I would definitely recommend the training, I enjoyed its practical sessions, the possibility implementing the tips just learnt. Sorrel is a very good trainer, and made the session very enjoyable.

Participant of Tiny Films, Big Impact, Bromley and Croydon Women's Aid