Data skills for small charities
Gain the knowledge and skills you need to create and shape activities for London's communities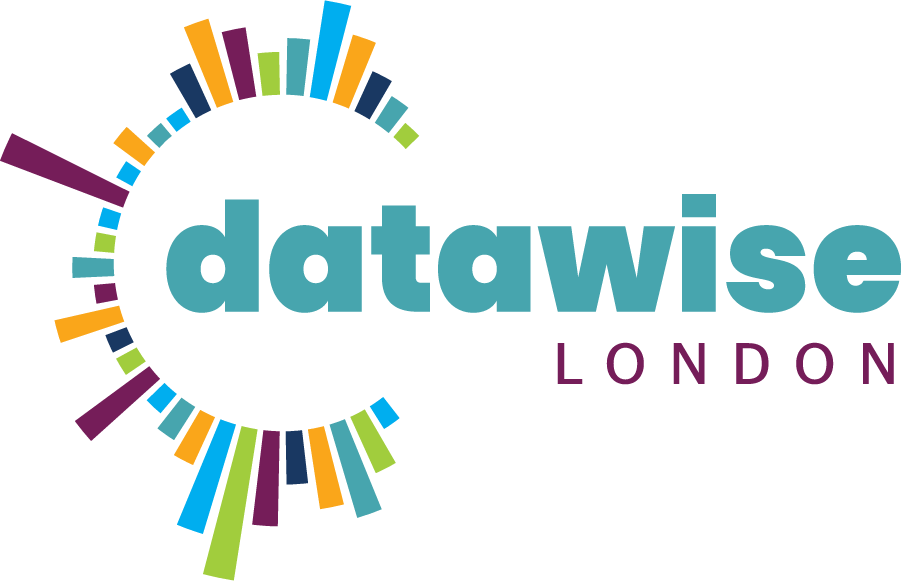 Superhighways has launched a new data literacy and digital skills partnership, called Datawise London, to help small charities and community organisations tackle the tough issues that Londoners face - see full press release here.
The two-year programme will offer training, advice and practical support to help small charities develop data and digital skills they need to deliver the best possible activities and outcomes for local people.
We believe that data is for everyone.
It helps you to be iterative, continually reshaping what you do day-by-day to better meet the needs of the people that matter to you. With a robust evidence base small organisations are also more likely to be heard and influence stakeholders and decision makers.
Download our Datawise London programme flyer.
Data and digital skills tailored for small charities
The programme will offer a range of support such as training and advice to help your small charity to:
evidence need in your communities / with your beneficiaries
capture and analyse robust data that informs your future activities
visualise your data
tell the story of your work, including creating case studies of what good looks like
Training will offer a clear pathway through topics, from beginner to advanced levels.
The first in our training series is called Data Essentials. This is free to attend. Visit our traing website to book your place
Mapping a support eco-system
We will be mapping existing data and digital training and advice and resources. This will help minimise duplication, add value to our programme and identify gaps in tailored data support available to small local charities and community organisations.
There is a lot of data expertise and pro bono support available at a higher data level e.g. data science, often geared to large charities with big data sets.
However we know that small charities and community organisations are providing vital services in the community and could also benefit from support to make more data informed decisions. If you are providing support to small charities to help them better use data, please get in touch with us today.
Deeper dives into small charity data needs
We'll also be exploring topics around data that will help us identify approaches, tools and techniques that work best for the small charity sector, such as:
Databases / CRMs for small charities - how to choose and implement the right system
Availability of local data scientists and analysts that could help smaller charities progress
Fields of interest e.g. poverty
Data for geographies - boroughs, neighbourhoods, hyper local
People small charities support e.g. young people
There will be a small number of in depth projects that will take place over the two-year period. If you're interested in taking part or have an approach you think we should know about please contact us.
Our partners
Superhighways will be curating and delivering this specialist programme with the help from our partners who have exceptional knowledge of data science, impact measurement, equalities and technical know-how:
We will also be collaborating with the Greater London Authority, and continuing to work with a number of councils for voluntary service (CVS) and specialist support providers to reach small organisations in London's boroughs.
Unique funding
Superhighways, part of Kingston Voluntary Action, is one of only a small number of projects in London to receive funding from the Cornerstone Fund, a multi-funder initiative to test how civil society infrastructure could be jointly funded in London and apply a systems change approach.
We are grateful to City Bridge Trust, the funding arm of The City of London Corporation's charity, Bridge House Estates, who are funding this work.
Sign up for to our e-news
You can sign up to our e-news to stay informed of developments in this project, and receive tips and tricks on all things digital from Superhighways. If you've got a burning question please email us today.