Hands-on training.
Lots to choose from
Our practical classroom training will help you choose and use digital technology to attract supporters or help people in need. Each course includes comprehensive learning materials and free follow-up support.
Get started with social media, measure your impact, create tiny films, send e-newsletters, invest in IT systems and more.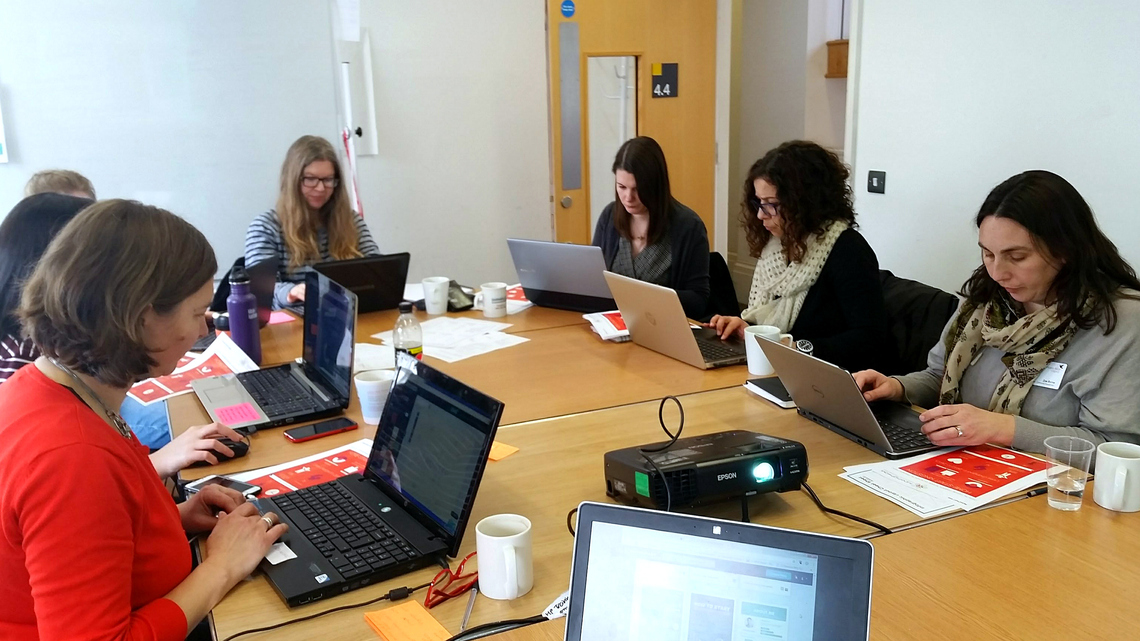 Quality courses.
At an affordable price
A small social enterprise ourselves, we understand that it's important to provide training that doesn't break the bank. Many of our Impact Aloud courses and one to one surgeries are free to attend or very low-cost, funded by City Bridge Trust.
Prefer training for you and your team? We can help your staff, volunteers and trustees work together to better use digital in their everyday activities.

Choose Superhighways.
Be inspired
We know you do a lot with little time and limited budgets. So you'll find out about the best free and affordable online tools, apps and devices to use in your everyday work.
And you'll have fun, gain confidence and be inspired to better use technology to further your cause.
I thought the session was excellent. It was engaging and so useful for the work I am doing. It has given me lots to think about and work on. Probably the most useful course I have been on for some time

Top Tools for Communicating Impact, Brixton
Worryingly, I thought that I had some idea of that would be expected with regards to GDPR, However, Kate White was soon able to open my eyes to the complexities of what was still ahead of myself and my organisation.

Introduction to GDPR
This has really opened my eyes to some new and interactive tools for capturing impact - I'm excited to share these with the rest of the team and incorporate it into feedback around the volunteer programme I coordinate.

Top Digital Tools for Capturing Impact, Southwark
My only regret is that we seemed to run out of time very quickly and I wanted more! That's a sign of how good the course was.

In their own words: the power of audio storytelling, Kingston
Really valuable training for a wide range of uses, especially for small charities short on capacity. Great teacher and good that there were only a small number of people so you could have 121 advice. This will save us time and money and will improve our impact overall, potentially securing us more funding in the future.

Excel for Monitoring and Evaluation, Brixton