Community Connected was invited to worked in partnership with Paragon Community Housing to deliver basics online skills training their residents. We delivered 23 group training sessions across 4 Paragon sites in Walton upon Thames and Richmond.
Working with Superhighways on the Community Connected project has given us the opportunity to engage with our residents and provide them with ICT training and support in their communities. The courses were well attended, with a number of residents returning every time, not just to continue their studies, but to enjoy the social part of the sessions.  Feedback from our residents emphasised how important these sessions were for those who attended.
David Hollingsworth, Digital Inclusion Programme Manager PCHG
Advice on procurement of a mobile training suite
We worked closely with David Hollingsworth, Paragon's Digital Inclusion Manager, to identify what equipment would be needed to run the training.
We recommended the purchase of 8 laptops – 4 of which had a touch screen. Our thinking was that older learners might find a touch screen easier to use than learning how to use a mouse. As it turned out the majority of our learners had never used either a touch screen or a mouse – and all opted to us the laptop's touch pad contrary to our expectations.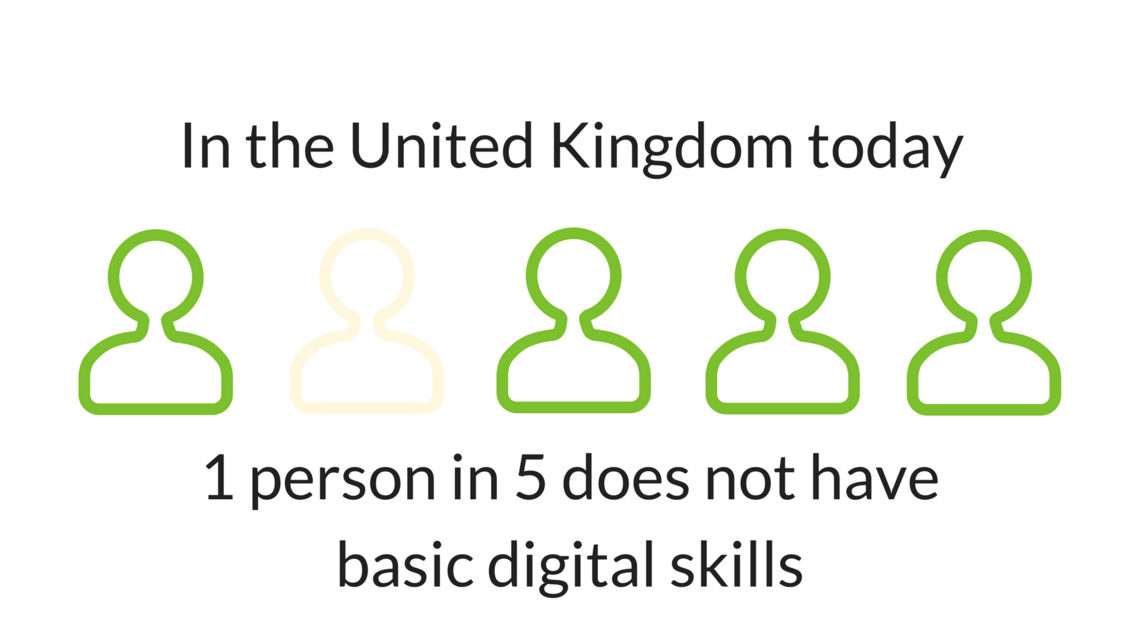 Identifying training needs of the group
We always start by asking our learners what want to learn and what their previous experience is of using a computer is. As usual in our experience there are 3 types of learner who come for basic digital skills training
The complete beginner – never touched a computer before
The informed cherry picker – knows that they want to plug some learning some skills gaps. Such as 'what is the difference between reply and forward when using email?'
And the fearless who are not interested in covering the basic skills, but are really keen to learn how to shop online, sell items via eBay and take their photos off their new smartphones

Core Training
Our UKOnline Centre LearnMyWay account is an invaluable tool in this grassroots basic skills training scenario - because it allows everyone to choose where they start their learning. Either working their way through the interactive guided learning or jumping in at the bits they want to learn.
And this gives the tutor and our digital champions the chance to work their way around the group and develop an individual learning plan.
Creating a relaxed and informal learning environment
We set about creating a friendly, informal, and enjoyable environment from the minute learners arrive. Sociability and fun is one of the keys to our basic skills training approach.
So learners find out about the things that matter to them. From online voting to demonstrating Skype, or buying and selling on e-Bay, to using a price comparison site to knock pounds of their energy cost, we are always responsive and alert to the interests of the group.
Each session was dictated by the interests of the individuals – apart from forcing them all to watch streaming TV of live athletics at the Glasgow Commonwealth Games.
Feedback
Listen to David L explains the most important core skill he learned on the training
"As well as learning basics and helping some people to keep in contact with friends and family via e-mail, Skype and other social media, it has also proved very beneficial for those looking for work or to better organise their lives. 
"The sessions were very well structured and delivered in a friendly and patient way by Philippa the trainer and Dave the volunteer. They linked in with the UK Online Centres Network and through the Learn My Way website residents were able to continue with their studies between sessions. "
David Hollingsworth, Digital Inclusion Programme Manager PCHG
If you would like to partner with us to offer basic digital skills please get in touch with Philippa Leary, Community Connected Coordinator.