What does digital mean for you? Is it the nuts and bolts of having a website, sending an email or taking a donation online? What about IT security? GDPR and keeping people safe? Choosing IT systems? Is it key to how you deliver your social impact?
Digital offers a big opportunity to increase the impact of your work, be more collaborative and secure funding. In fact, The Lloyds Business Digital Index reveals that highly digitally capable charities are twice as likely to save time, and ten times as likely to save money.
However, board members and CEOs face some tough decisions. Resources are tight and it's hard to know what to prioritise.
It's also hard to make sound strategic choices when digital isn't your day job.
Digital Leadership 101 Conversation Starter Pack
Superhighways has developed a Conversation Starter Pack that can help small charity leaders talk about their strategic use of digital. It can help you think think through your responsibilities, areas for skills development and consider future actions.
It uses the framework of the newly launched Charity Digital Code of Practice. The prototype was tested as part of our Digital Leadership programme, which ran from February to March 2019. You can download the resources below.
CONVERSATION STARTER PACK GUIDANCE
This guide gives the background to the conversation starter cards, a brief introduction to the Charity Digital Code and how to use the cards with your trustee board or team.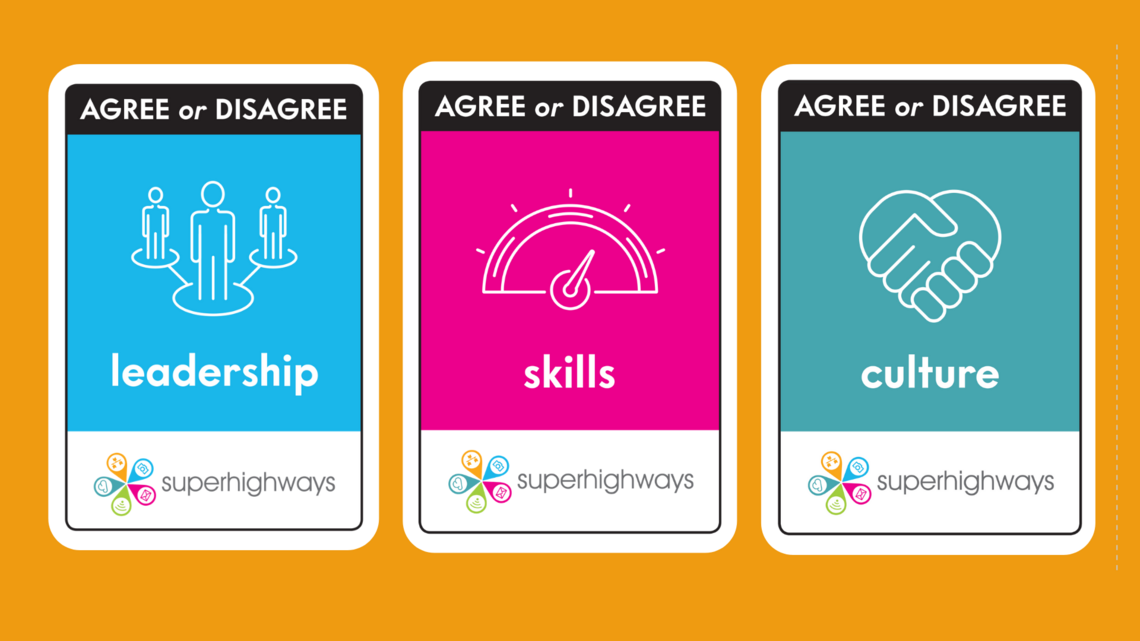 CONVERSATION CARDS AGREE OR DISAGREE?
This activity introduces the key concepts of the Charity Digital Code of Practice. You can adapt it according to the number of participants, time and space available.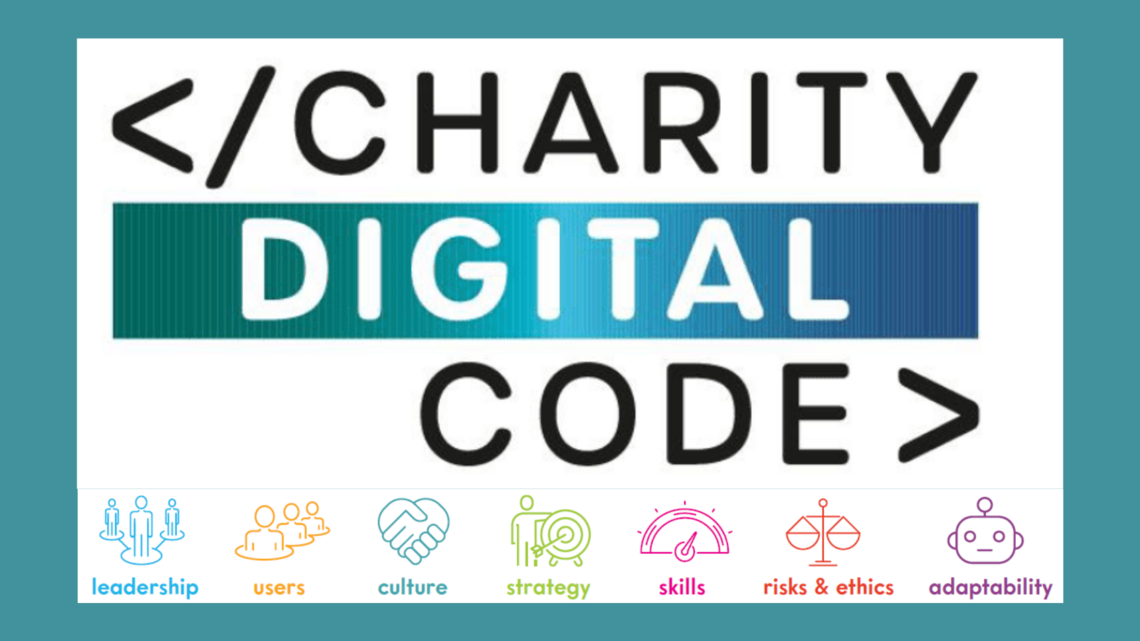 CHARITY DIGITAL CODE OF PRACTICE IN BRIEF
There are seven key principles set out in the Charity Digital Code - this briefly outlines the core principles for large and small charities
We'd like to thank all of the small charities and community organisations that attended our Digital Leadership 101 workshops testing out this approach to starting conversations.

We'd also like to thank Oxfam GB for making their Responsible Data Management training pack available for us to recreate for exploring the Charity Digital Code of Practice. You can download the Responsible Data Management training pack at
www.oxfam.org.uk/responsibledata

We are also grateful to the Department of Digital, Culture, Media and Sport for funding this work.
Last but not least, thank you to the steering group – funders, charities and individuals, that helped to create, shape and promote the UK Charity Digital Code of Practice.