Superhighways has carefully curated a range of free and low cost online tools that can help you craft your small charity report or annual review.
Here's our top ten tools for annual reviews for Autumn 2018.
Still a hot favourite with our team. Use online creator PiktoChart to turn your numbers and stories into eye-catching infographics or printable reports to share online. There are templates to choose from – we're using the Solar Aid report template this year.
And you can embed videos if you're sharing your report online. See our Tiny Films apps list for inspiration.
Watch to watch out for:
You can download your full creation, and parts of it in blocks, for free as Jpegs and PNG files. But if you want a good quality PDF for print you'll need to upgrade.
If you're a registered charity in the UK it's pretty cheap – around £30 for the year. If you're a community organisation you'll need to download the image files for use in documents.
"Canva changed my life" is an expression we often hear at our training sessions. It changed ours too.
This elegant, easy-to-use online and app-based design tool helps you to create stunning social media posts, blog headers, presentations and infographics.
With multiple designs, layouts, icons, charts and free photos to choose from you'll wonder why you ever used Word or Publisher. Canva offers its premium version free to non-profits.
The bold and the brave create their whole annual report in Canva, as the brilliant Kingston Churches Action on Homelessness did after training with Superhighways.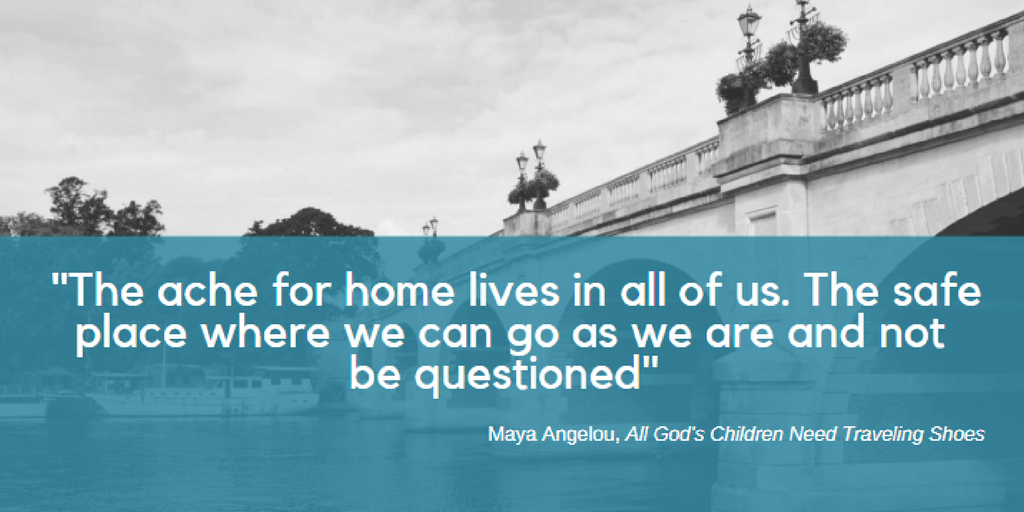 What to watch out for:
You can't import your spreadsheet data (PiktoChart bosses Canva here), so you'll need to type it in directly to create your charts.
And you only get access to the Magic Resize button if you upgrade to premium. This means you can copy your perfectly sized Twitter post into an accurately sized Facebook post. David Blaine eat your heart out.
Why not do away with a printed annual review? Yes, it is possible.
If you're emailing your supporters to tell them about your incredible stories of change why not turn your entire report into an email? Check out this Kingston Hub example.
If you do have a printed report that you've converted into a PDF to share online you could also use Mailchimp's new Landing Page feature to share it. Create your simple Mailchimp webpage, decide which list you want to share it with and add a download button for your PDF.
Great for analysing how many people are interested in the difference you're making.
What to watch out for:
Although you can share the link to the browser view of your email to people outside your mailing list this is really specific to your email audiences. But you could esily produce a different set of facts and stories for different audiences, so this might not be a bad thing.
If you're not afraid of going digital you could create a gorgeously designed webpage report using Spark Page. It's easy to use, looks great and is instantly mobile responsive for any screen size. Perfect if your website's a bit clunky and you want something that looks professional without being a designer. There are lots of layouts to choose from. And it's free.
What to watch out for:
It's not easy to embed your Spark Page on your own website. Which means your page will be hosted on Adobe Spark and you won't be able to analyse the number of people visiting the page.
You'll be relying on tracking web links that you add to your website or send out in an email service provider like Mailchimp.
Some bright sparks know that a video report may engage your audience far more than reading that long narrative you slugged away at for the Charity Commission.
If you've never made a video in your life (apart from that dodgy and shaky portrait video you took at your nan's birthday) then Spark Video is there to make your life easy.
With a range of storytelling templates to choose from, Spark video gives you tips to create a coherent narrative for your film. Or you can brazenly create one from scratch and go art-house. Up to you.
What to watch out for:
Storage. Not much of it. You get 5GB for your free Creative Cloud account, so the more videos you create the more space you'll eventually need.
Spark isn't great for frame-by-frame editing. So if you're looking for the perfect transitions you won't find them here.
A newbie in our reporting arsenal – Readymag is an online tool to create lots of things online. Websites, magazines, presentations. It's never-ending. Like Spark Pages, Readymag's drag and drop interface makes it easy to create a review that looks chic. Unlike Spark you can actually embed your fabulous creation on your own website.
And guess what? It's free again!
This is a lovely example from Bethany Christian Trust.
What to watch out for:
You can only have up to 10 pages in your designs for the free account. So if you have a 28 page annual report you'd be looking at $16 per month. There's no obvious non-profit deal.
We're still in love after all these years. If you're looking for the perfect marriage between multi-media content linked to one photo you can embed on your website, this is happily ever after.
Say you have a photo of a group of beneficiaries you've helped over the year. Upload it to Thinglink. Then take a video or audio recording of each person. Upload them to Soundcloud or YouTube. Then pin these videos or recordings to your image in your Thinglink creation. So your viewer will hover over each person's face and hear them talk.
Making any sense?
This example of a Thinglink from Médecins Sans Frontières shows what's possible.
What to watch out for:
Great for impact highlights or snapshots throughout the year but may not be enough to celebrate lots of different projects at one time. You'll also need a good quality photo that can tell a good story.
Want to take better photos? We've got an amazing masterclass lined up for you at Impact Aloud 2018 on 19 November.
Sway is an online app to create and share interactive reports, personal stories, presentations and blog posts. It's a bit like Adobe Spark Page and Readymag but for Office 365 or Microsoft account holders only.
Add text, photos, embed anything from anywhere and multi-media to create a stylish report to share online.
You can also download it as a PDF. Phew! Have a look at our Kingston Data Hack Day write up as an example.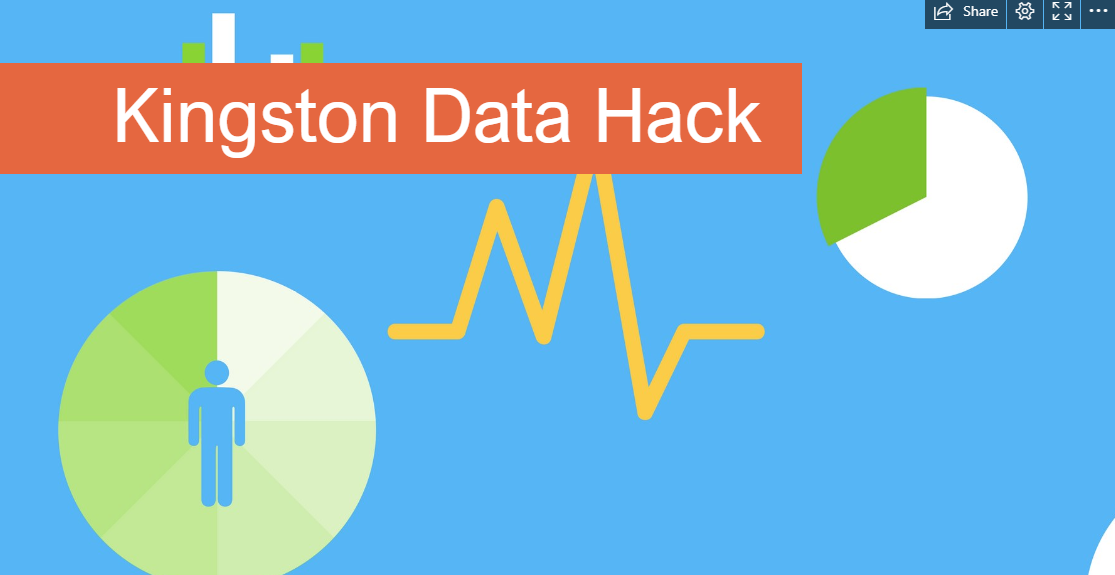 What to watch out for:
It takes a bit of patience to start grouping items e.g. photos so they display exactly how you want them to. If you create a Sway you'll have to invite other members of staff to be editors – it's not automatically shared with teams.
If you've been good at collecting and sharing your impact throughout the year you'll delighted with Santa's special gift for you.
Wakelet helps you quickly gather content already published on the web into one place. So you can bring in top Twitter moments and tweets, videos etc. Then throw in your text and you've got a webpage of all the best things that happened in the year.
You can also upload your own photos (unlike the recently deceased Storify).
What to watch out for:
You can embed most things simply by inserting its URL. But apart from Twitter there aren't any easy integrations. So you can search by hashtag or user account in Twitter but not in other accounts such as Flickr or Instagram.
Who cares? Thankfully there's a Wakelet Chrome extension. So you can bookmark links and build your Wakelet reports as you go.
You can turn your PDF into a page turning magazine. It's going to cost you…absolutely nothing.
Create a free account with Issuu, upload your PDF and get the embed code for your website. Lots of small charities and community organisations are using this option.
But what if you want to embed a video in a PDF so that it plays within the document? It's possible with Issuu.
What to watch out for:
Video embedding isn't free. You'll need to be on their Premium service at the very least - $35 per month. Is it worth it when budgets are tight and you can share your videos elsewhere for free?
Plus you'd still need a photo or quote or a video thumbnail with a link to the video if you're also sending your PDF to print.
Need help with your annual review or report?
Is your favourite tool or combination not on the list? Let us know so we can share it with other small charities and community organisations.
If you need some advice on this year's annual report get in touch with Impact Aloud. Or if you need a bespoke annual reviews training session for your team get in touch with Sorrel Parsons today.