Online surveys: how to choose a survey tool

Guest blogger Lindsay Hodgson from Catch Impact examines the range of survey tools available for charities and community organisations. This is part of our Datawise London series.
Ok, you want to ask some people some questions. Easy – do a survey. Or is it a questionnaire?
I've never really understood the difference.
The easy answer is that it doesn't really matter – people tend to use the word interchangeably.
But. There is a difference and here, we'll try and help you understand why it matters.
Think of it like this – a questionnaire is the set of questions you give people to answer. A survey is the way in which you ask those questions, how you get the data back, and what you do with it once you've got it. One is more of a noun, and the other is more of a verb.
So what you need to think about when designing your survey and which platform might suit you best? In this blog we'll consider the following:
8 serious questions to ask yourself:
Grab a cuppa and take a minute to think:
1. Scale
Are you going to ask thousands of people lots of questions? Or will it just be a few questions to a few people? Different price-plans on different platforms tend to have limits on the number of questions you can ask or responses you can store.
2. Storage
Some platforms allow people who are filling in your survey to upload files. Maybe there's a photo that they want to share with you or documents that you need to collect. This doesn't often play a big factor in decision-making but if it is something you need, it's worth comparing plans.
3. Complexity
Do you need very specific question types such as a matrix of choices or a slider scale? Will you need to direct people to different parts of your survey based on their answers? We call this survey logic and most platforms make it pretty easy to follow but all tend to charge for it.
4. Download format
Can you download your raw data? At a minimum we would recommend being able to download your data in CSV or Excel format but if you know you don't need that, some cheaper options may be available to you.
5. Looks
Does it matter to you how your survey looks? Does it need to be branded with your organisation's logo and colours? Do you want instant data visualisations such as charts and infographics or is it more important to get your data back in an open format so you can organise and analyse the data to create your own visuals?
6. Integration
Do you want to send out your survey using a mailing system? Integrate your results into an existing database or CRM? Create sound bites or visuals for social media? Some platforms do this better than others.
7. Design
Who is putting together the questions for your survey? One or two people or a group of people? Who needs to see the data when it comes back to you? Just your team or other teams too? Some platforms allow you to collaborate when building the survey or share the data with different people.
8. Cost
Some of your answers to these questions will help determine the cost of the survey platform you're looking for.
A big, complex survey with your own branding, along with the ability to store and download masses of data that can talk to your existing systems will likely set you back more than a short, simple survey which produces basic visuals.
The key here is future-proofing.
Before buying that all-singing, all-dancing system or opting for the cheaper version, think about the future. How long will this serve you? Will it cater for all your needs now and in five years?
Because there's nothing worse than learning a new system and becoming wedded to it if it's only a short marriage.
Pleasures and perils of free (or nearly free) versions
If you've spent most of your tea drinking minutes thinking you don't need an all-singing, all-dancing system you just need to quickly and simply ask some questions then you may do well with a free version.
Here are some of the pros and cons of the no-cost or low-cost versions of Survey Monkey, Type Form, Smart Survey and Survey Gizmo. Microsoft and Google also have free plans but because most organisations use one or both of these products already, we've dedicated a special section to it below.
Survey Monkey, Type Form, Smart Survey and Survey Gizmo all have free plans. Let's take a closer look...
All have around 13 or 14 question types to choose from apart from Survey Gizmo which trails with seven. The matrix question type in Survey Monkey is one of our favourites as this allows you to ask a number of questions with the same response scale within one matrix. This is nice for the user as it's easy on the eye and doesn't take up a lot of space on the page.
It's also handy for the data export.
Type Form and Survey Gizmo let you have 3 surveys in your account at any one time. So if you want to develop a fourth, you'll have to delete one of your previous surveys and all the data that is stored with it (thankfully, both these platforms offer data download into CSV and Excel on the free plan).
The generous people at Smart Survey and SurveyMonkey let you create unlimited surveys. Hooray! The catch being that you can't download your data into CSV or Excel on the free plan.
So, this is an area where you need to make some future-proofed choices about how you want to access and present your data and for how long.
Thinking about your data, let's talk about size.
Racing ahead is Survey Gizmo who let you build a never-ending survey – there is no limit to the number of questions you can include in a survey. Smart Survey offers a more conservative 15 questions and both Survey Monkey and Type Form allow only 10 questions.
Here's where you need to be strategic and do some arithmetic.
The key thing to look out for is whether the platform counts your responses per survey or per month. Survey Gizmo allows 100 responses per survey. Survey Monkey allows you to view 40 responses per survey (you can collect more than 40 but you can't see them unless you upgrade to a paid plan).
Smart Survey and Type Form allow 100 responses per month. The implication here being that perhaps you shouldn't run more than one survey a month if you don't want to eat into your response allowance.
Or, if you want a lot of people to answer your survey you could consider leaving it open for a couple of months to increase your allowance.
Want to move people on to another question depending on their answer to the previous? Sorry, this 'branching' or 'skip logic' as it's referrred to is something you're going to have to put your hand in your pocket for with these platforms: it doesn't come free. The workaround is to start your question with something like "Only answer this question if you answered no to the previous question".
Confusing your user is a sure-fire way to get them to click the close button on the browser so be careful with this. It may also leave you with holes in your data or extra data that needs cleaning up.
So let's face it, all these workarounds could get complex and time consuming and it might be easier to fork out the few quid to upgrade to a paid plan if you want to do a big survey.
But we've got a system for this, system for that, and a coffee machine we don't know how to work. No more", I hear you cry.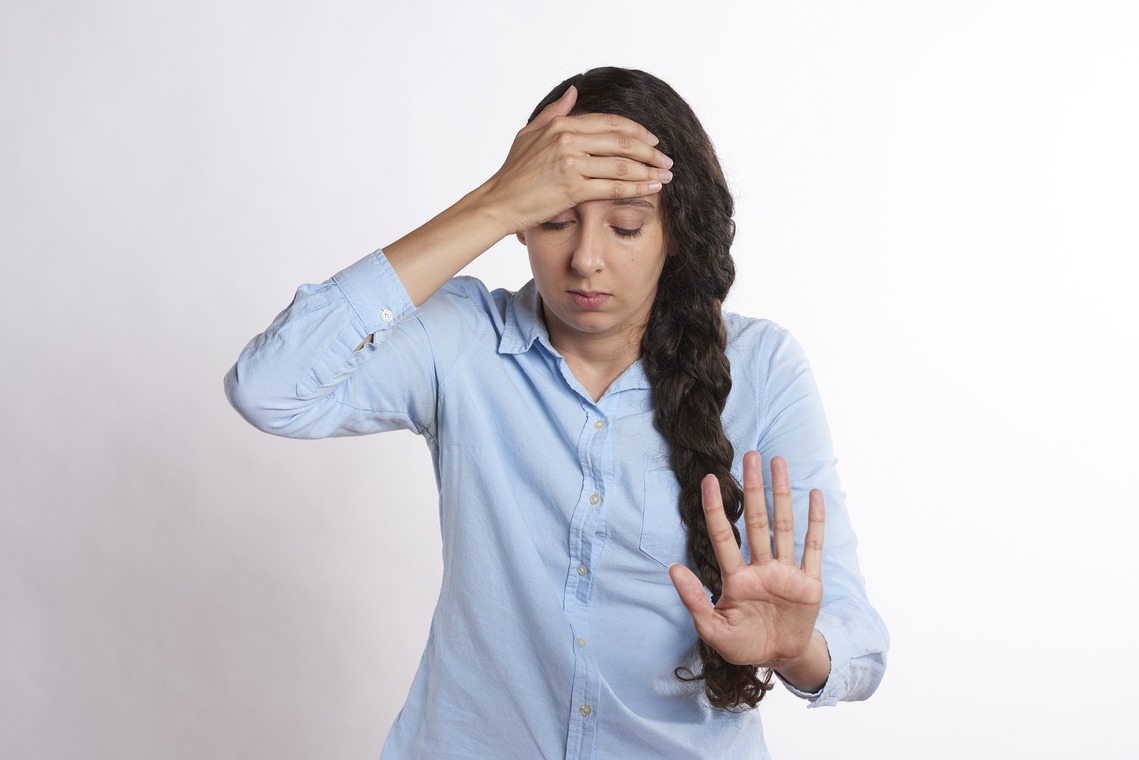 Your internal systems - Google and Microsoft
This is where Google and Microsoft come into their own. And thinking about what you've already got is always a great place to start.
Most charities and community organisations tend to use Microsoft and / or Google for their day to day functioning. And, very helpfully, both of these have developed their own free forms - which could help with many of your data capture needs, including surveys.
Build a survey using Google Forms and this will automatically populate a Google Sheet for you with people's answers. From there, you can create your own charts and pull everything into Google Data Studio to produce great looking reports.
Microsoft Forms functions in a similar way, pulling data into an Excel Spreadsheet which can then be analysed and presented in Microsoft's PowerBI dashboard.
Although this sounds simple it can be a bit of a learning curve for those less experienced with analysing and presenting data. The system can lack some of the hey-presto magic of beautiful graphs appearing from nowhere as they do with some of the other survey platforms.
Keeping everything in your existing operating environment can be a helpful thing to do. Data and results can be shared and stored in logical places, avoiding the trap of having several log in accounts for outside platforms that you could be paying twice for or running the risk of losing passwords or data.
Don't forget that forms like this are a great way to capture multiple sources of information, such as email contact forms, feedback forms, volunteer application forms and ongoing outcomes data.
With question branching included for free - you could be onto a winner with either of these products.
Looks versus functionality
Have another sip of that tea and gather your thoughts. I know this is a lot to consider.
So far you've thought about the size of your survey, the storage and exporting of your data, adding logic to your design and whether you could use the tools already available in your current operating system.
It's also worth considering the look of your survey, how people receive it and what you want to do with the data you get back. This is where you'll need to dig a little deeper into the paid plans of each of the survey platforms.
All of the paid versions of these platforms give you more flexibility to make your survey look like your own. You can generally design it with your organisation's logo, attach your own branding, colours and text font, and set your own thank you messages. Survey Monkey and Survey Gizmo offer these features for slightly cheaper at around £30 per month, whereas Type Form and Smart Survey start at around £50 per month.
If you're doing a large-scale survey there may be some other things to look for.
A save and return later feature is super handy if you're asking people lots of questions or if they'll need to go away and gather some information. Several survey platforms offer this but it can sometimes be a bit convoluted to figure out which platform offers it on which plan and how to switch it on.
JISC Online Surveys is one of the easier platforms to figure out. A respondent can click 'finish later' and use the link that is emailed to them to return to the survey later.
This platform was designed for academic research so lends itself well to big data sets with no limits on surveys or number of responses. In the looks versus functionality trade-off, the emphasis with this tool is on filtering and consolidating large data sets prior to analysis in other tools such as SPSS, rather than on online visualisations.
Another platform which functions slightly differently from other survey platforms is Form Stack.
Although this platform deals well with surveys, you may want to collect data from your service users that isn't necessarily in survey format. Form Stack allows you to build forms which can be emailed to people, embedded on your website or used internally by staff. This could include information about someone registering for your services, staff entering service delivery data or even taking payments for things.
This platform also integrates with loads of other applications that you may already be using such as Facebook, Twitter, Salesforce, Zapier, Quickbooks and Xero. There's a lot of functionality here such as routing data to different teams within your organisation or allowing people to approve the submissions of others.
Need an offline option?
Snap Surveys is another tool to consider if – like many small charities and community groups – you're still working offline. You might be collecting paper surveys or working in areas that don't have good Wifi or 4G connection. Snap Surveys offers a paper scanning feature which processes your paper survey through a scanner and uploads the data to your account.
It also has an offline feature where you can collect data on a mobile or tablet without internet connection.
This platform offers a bespoke system for you that just includes the features you need so it's worth thinking about exactly what you need for a survey and getting in touch with them for pricing information.
(Another option may be Quick Tap Survey, an ofline survey tool that is super tactile and offers a kiosk option - great for collecting data at reception desks and waiting rooms).
Finally, do you want to ask the same people the same questions over time so you can see how their responses have changed? You might be stepping into database territory here.
Next steps
If you need help choosing or implementing an online survey tool please get in touch with us. We can help you as part of our Datawise London programme, which is offering funded one-to-one advice for your data needs.
A future blog in our Datawise London series will focus on more advanced survey needs including qualitative text analysis. Sign up to our e-news to stay in the loop.