Community Connected
Digital inclusion projects to help local people get online
Kingston Digital Health Hubs
Jan 2021
As a member of the UKOnline Centre Network, we are delighted to be funded to deliver this timely, basic digital skills training.
We are supporting residents to search for and use online health and wellbeing resources at this difficult time.
Refer a friend or a client to our short, free training sessions today.

Help people get online.
It's life-changing
Being online is brilliant for keeping in touch with family, finding work, learning a new language and saving money and time through online shopping, banking and more. We guarantee to show our learners something they will enjoy and make use of in their daily lives.
Want to connect your community online? Send us a message.
Connecting communities.
Partnerships work
Our team can work with yours to help local people gain the confidence they need to get online. Just as every learner is different, so is every project we run with our partners. We are also a UKOnline Centre Partner, covering topics such as:
internet and email,
how to complete an online form
hunting for jobs online and preparing for interviews
exploring health issues
taking up new hobbies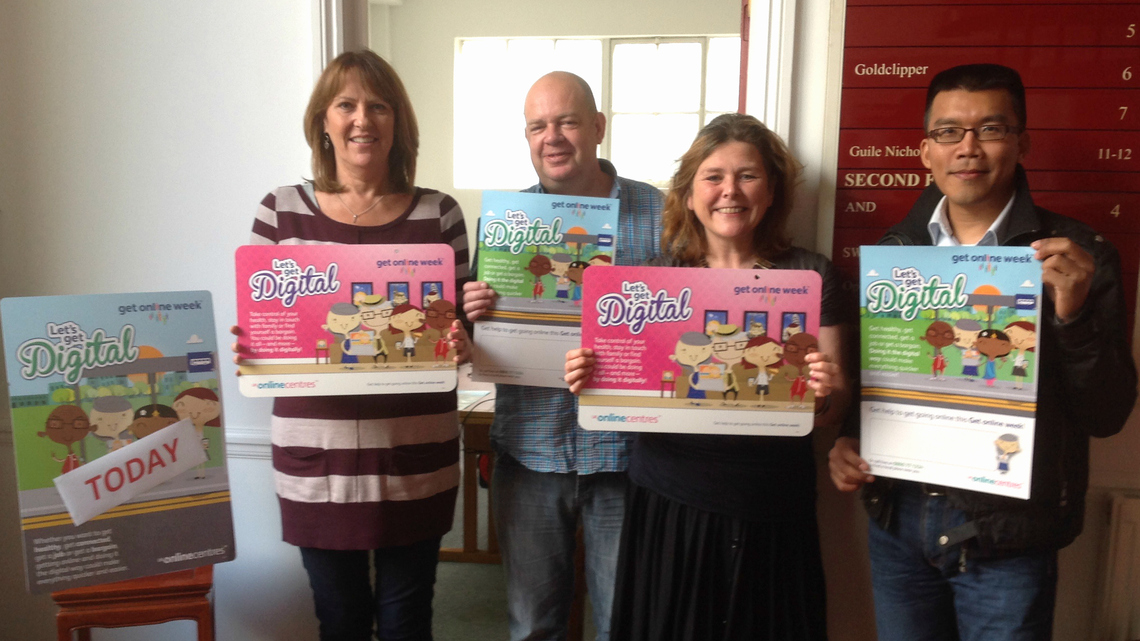 Online basics.
Hear from our learners
From complete beginners to someone who is just a bit rusty on their skills, we've helped local people gain the confidence to get online.
Some of our learners have never switched on a computer. Others want to share their photos and Skype their family and friends.
Overcoming the fear of getting it wrong or being unsafe is the first step to accessing the benefits of being online.
Get your community connected
If the people you support need a bit of extra help to learn basic online skills and make the most of the internet please get in touch. We can work with your organisation to put together a funding bid, plan an interactive training programme and deliver it on your doorstep.
Superhighways | Siddeley House | 50 Canbury Park Road | Kingston KT2 6LX
020 8255 8040
Superhighways is a project of Kingston Voluntary Action, a registered charity. Charitable Incorporated Organisation number 1160403
We treat your personal data with care. If you'd like to know more please read our Privacy notice.